SeaWorld, San Antonio, Texas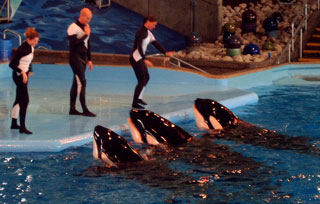 Amazing Show and Animal Entertainment at SeaWorld San Antonio
by Rhonda Burnham

For animal lovers, SeaWorld in San Antonio is a veritable paradise. Various animals from land and sea perform many shows daily.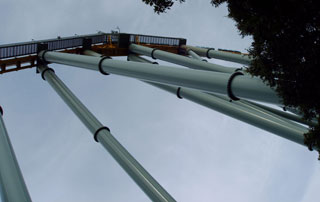 For thrill seekers, SeaWorld has exciting roller coaster rides, including the new Journey to Atlantis roller coaster water ride, which is the first of its kind in the U.S. Other roller coaster rides include the Great White inverted steel roller coaster and the Steel Eel which will thrill you with a 15-story drop, with speeds up to 65 mph.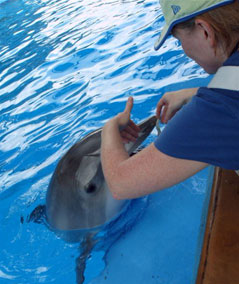 One of our favorite activities was feeding and petting the dolphins at Dolphin Cove. Dolphin feedings occur several times a day where trays of fish are sold for $5 each until sold out (so as not to overfeed them). Seals, sea lions, and otters can also be fed behind Sea Lion Stadium.

We took in several amazing shows, including Viva!, Shamu: Believe, Waggin' Tales, The Cannery Row Caper, and Rockin' Ski Party. In Viva!, human acrobats perform along with beluga whales and pacific white-sided dolphins. Waggin' Tales delighted us with performances by dogs, cats, pigs, ducks, skunks, and other animals, all rescued from animal shelters. Rockin' Ski Party included amazing ski jumps and pyramids of skiers. Young children will enjoy Shamu's Happy Harbor water playground. In Believe, we were amazed and splashed by two huge killer whales/orcas. Don't sit in the first 10 rows if you don't want to get wet!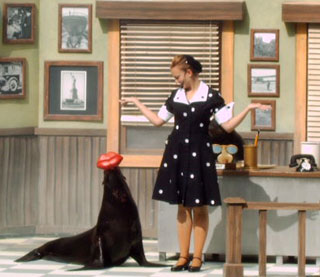 Clyde and Seamore the Sea Lions and Uncle Max the Walrus gave us many laughs at the Cannery Row Caper. After the show, we watched a presentation that gave a background on the training involved with leading the animals.

Several 4-D movies are shown daily, including Pirates and Haunted Lighthouse. Animal exhibits are open throughout the day, including sharks, rays, eels, penguins, alligators, lorikeets, seals, sea lions, otters, dolphins, and the famous Budweiser Clydesdales.

Entrance to Lost Lagoon Water Park is included and is open from 11-7 pm each day. Lost Lagoon includes a wave pool, water slides, and a tubing river.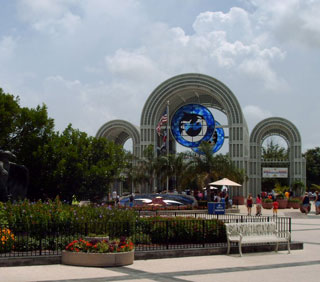 When visiting, plan your vacation carefully so as to see all the shows. Compare 30 sites now for the
best rate on San Antonio hotels around Sea World.

SeaWorld can be enjoyed by young and old alike -- there is something for everyone here. We would like to thank the SeaWorld staff for assisting with our feature.

SeaWorld in San Antonio


10500 SeaWorld Drive
San Antonio, Texas 78251
Google Map
1-800-700-7786

GO USA cards - unlimited FREE admissions to top attractions!
check our exclusive specials

Travel America Tshirts & More
Arches | Grand Canyon
Glacier-Mtn. Goat

Best Rated Hotels

Advertise with Southpoint